Fahrenheit Dramas 飛輪海偶像劇場

Topics
Posts

Last Posts





Moderator:

kaori-chen
Tokyo Juliet 東方朱麗葉, Hanazakarino Kimitachihe 花樣少年少女, Romantic Princess 公主小妹, KO One/The X-Family 終極一班/終極一家, It Started With A Kiss/They Kiss Again 惡作劇之吻/惡作劇2吻, Rolling Love 翻滚吧!蛋炒饭, Hot Shot 篮球火, MIT 霹雳MIT, ToGetHer 爱就宅一起, Momo Love 桃花小妹, Gloomy Salad Days 死神少女, Love Buffet 愛似百匯, Sunny Girl 陽光天使

790

10572

SUNNY GIRL COLLE...
Thu May 03, 2012 7:14 am
aiwa
Starring: Jiro Wang, Goo Hye Sun
主演: 汪東城, 具惠善


Moderator:

kaori-chen
Absolute Boyfriend Gallery 絕對達令 圖片區, Absolute Boyfriend Video Links 絕對達令 影音視頻

68

348

CHANNEL U: Absol...
Thu May 03, 2012 8:02 am
isela wang
Starring: Jiro Wang, Ruby Lin, Hu Bing, Kenny Lin
主演:汪東城,林心如,胡兵,林更新


Moderator:

kaori-chen
Gallery 姊姊立正向前走 圖片區, Video Links 姊姊立正向前走 影音視頻

6

22

Jun.29.12 Jiro W...
Sat Aug 18, 2012 10:37 am
saiyanxao
Starring: Aaron Yan, Shiou Hsiu, Lara Veronin, Tracy Chou
主演:炎亞綸,修杰楷,梁心頤,周采詩


Moderator:

kaori-chen
Alice in Wonder City Gallery 給愛麗絲的奇跡 圖片區, Alice in Wonder City Video Links 給愛麗絲的奇跡 影音視頻

11

24

May.31.12 Aaron ...
Tue Jan 01, 2013 10:24 pm
aZLeeNaa
Starring: Calvin Chen, Victoria Song f(x), Zhou Mi (Super Junior-M)
主演: 辰亦儒, 宋茜, 周覓


Moderator:

kaori-chen
When Love Walked In Gallery 爱情闯进门 圖片區, When Love Walked In Video Links 爱情闯进门 影音視頻

5

12

BEHIND THE SCENE...
Thu Mar 07, 2013 3:39 am
BeerHernandez
Starring: Jiro Wang, Danson Tang,
主演:汪東城, 唐禹哲


Moderator:

kaori-chen
K.O.2 Gallery 終極一班2 圖片區, K.O.2 Video Links 終極一班2 影音視頻

4

16

KO2 episode 1
Sat Jul 07, 2012 12:45 pm
xiao_lian
Who is online?
Our users have posted a total of 161004 messages
We have 9403 registered users
The newest registered user is Infinite7
In total there are 4 users online :: 0 Registered, 0 Hidden and 4 Guests
Most users ever online was 333 on Mon Jan 01, 2018 12:05 am

Registered Users: None

Users having a birthday today : -puffinfresh- (28), beanysnake (32), ClocKnTimE (36), Fei Lun Hai (35), hbying710 (27), honkie93 (28), i love flh-41°F (28), issabellagreen28 (22), joannechin (29), JOLW (25), julkkku (27), lonewolfe13 (31), luvchenyirux3 (27), m4nkolane (29), mankosteen (35), missclaire17 (28), miyu (29), onlyfordrama (33), ONLYFRH (30), Pandy (29), pjjoy (27), Rin (28), Sang*di (35), shandi (36), sheylun :) (34), sudmy (32), swimmer (22), twink_star (34), Vanessa55 (31), wuchun_love (29), XiiaoHui (23), xing_chrizzhar@yahoo.com (29)
Users with a birthday within the next 7 days: 林安娜 (31), (M)ichelle (24), -Jen- (24), .chuxuan.er (30), 3pleA (33), Adorablegals (29), aliciatan6388 (53), alyannadc (35), amiie (30), amyvue (30), anewesh (41), Angiieex3 (28), annwinx (29), ArronYanLover4ever (28), asaco (36), asakira (31), ayen.rina (33), bad_evil (29), bbb (46), bebe 89 (32), Carla Salazar (29), ce4ever2910 (28), celestelam (46), Celestial Zombie (29), charmaine714 (26), cheyien (43), christine28 (42), christine29 (42), chunkun (27), chun_fah (29), cnguyen1031 (34), crazyovercalvin (30), Cucu (45), dadong4ever (27), depressed.b (41), DESMOND (50), diur (31), donnakaren (32), dramaqwn10 (40), dUdAy (30), Earthee (39), Elena_MK (29), ellaella (40), Evi (30), fahrenheitlover (27), gamon2on9 (31), geraldiin (24), gfmuc4lyfe (30), hahahaha1992 (29), Hannah_1029 (25), hidexseek (31), hiphip (30), hiptit (30), hish (27), hktvb (32), hui thing (26), HuiShian (32), iilOvemyyFAMILY (28), ikhwan (31), imAWESOMEbaby (26), inuyashagurl580 (32), ItsjustchrisC (30), itsTiffanyyy (29), j.m. (27), jaemi_dc3 (38), jerlee (30), Jimena Salazar (29), juna mae (27), kaetzchen (30), kawaiiyan (29), kikie (37), kim123 (33), kiokokat (29), KittyKatinLA (40), kkangel24 (29), klumzie07 (32), Kookiepanda (28), l3luevampireknight1 (29), lalalala (28), lamythan_2910 (28), leggylulu (43), looknam3001 (30), love-jeanette (27), lovedadong (27), lovejiro (27), love_wuchun (34), lovin'this (27), lsyin (33), luckyclover2 (25), luVvAarOn (26), Mabelle (38), Maddi (24), Mei Kei (29), Mellienoo (29), memories-of-yo0h (28), micaela (26), mimi31 (27), mimi_jane (31), missmonnas (31), miwako_berri (31), MomoHime (32), nabilah_jdw (31), ni9n (41), nica31 (39), nickydecosta (39), nikkieG (23), ninoucha3077 (44), nolitongco (36), norasin (29), nulleffect (33), nu_som (31), nyx31 (39), ohilypauline (36), oliviasuryanto (28), omin (31), opumat1 (29), pailinwang (32), panda-size (32), papadawgx3 (27), peng lye (31), piggy (26), pingkerpink (25), piper (41), piyoochi (30), Plyn (33), princesscute (27), puaysan (26), qnhu3010 (28), quenie (29), Rainbow (26), rainiecute (29), ray (26), ree (28), renchan (30), Rosieredd (28), sakka68 (35), sakuralily92 (31), SallyMidory (30), samquaysw (26), sara (28), saranghae (29), seiko5 (31), shereemae (42), songsparrow87 (34), starlight.memories (28), stephanieclaireanne (29), stephieeloveswuchun (27), stilettoscankill (29), strawberry_carm (26), suimaelin90 (31), superhot (25), superhot_04 (25), tash (37), teekaiii (31), Temmy (31), tfanyoctavia (31), thanhdan (31), to_ManG (36), trangchun (32), tricia (25), t_fany (31), viviee (31), vj LiAnAzZz ... (36), vpenguin (30), wan (28), watermanivy (30), whitemochi (31), windmill (30), windy592 (29), winter_sun (28), woaiAaron (34), woaiyalun (31), WuZun_blueAngel (30), x33annie (27), x3anniee (27), xaveria (28), XianzPurple (29), xiao fan (29), xiao-veno (28), xiaoaii95 (26), Xiia0TENG (29), xox_jiro_xox (27), xsparklitxdreamz (29), xx.babii.xx (29), yamaneer (28), yanmei (27), yanyalunforever (26), yervue89 (32), yiruaddict (30), YL_2328 (29), zenn (41), zirwatul_hanna (31), zunyan (37)
Legend : [ Wu Zun -Branch ][ Fahrenheit Main ][ Arron Yan Ya Lun -Branch ][ Calvin Chen Yi Ru- Branch ][ Jiro Wang Dong Cheng ]
| | | | | | | | |
| --- | --- | --- | --- | --- | --- | --- | --- |
| | New posts | | | No new posts | | | Forum is locked |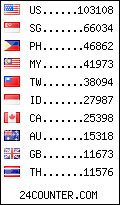 NEW

Visitor Flag Counter since 09-13-09. See where fans are from!

NOTE:

This flag counter is for both our Wretch Blog & Forum. The counter only shows the TOP 10 countries with the highest number of visitors. Click on the above counter to see MORE countries of where fans are from.

Poll
What is your opinion if Chun decides to go solo?
1. I would totally support in what he's doing, no matter what.

17%

[ 53 ]

2. I don't want him to go solo. I want the 4 members of Fahrenheit to stay together.

23%

[ 72 ]

3. I wish that even if he goes solo, he can still collaborate with rest of Fahrenheit.

57%

[ 176 ]

4. I have no opinion.

2%

[ 6 ]
Total Votes : 307
Who is online?
In total there are 4 users online :: 0 Registered, 0 Hidden and 4 Guests

None

Most users ever online was 333 on Mon Jan 01, 2018 12:05 am

Custom Search